Family Owned
Diamond M is family owned and operated.  We have been proudly serving property owners, rental management agencies and commercial companies since 2011 along the Alabama/Florida gulf coast.
We serve Baldwin County in Alabama and Escambia County in Florida.  We are licensed and insured for your peace of mind.
We are more than just a "cleaning company", we specialize in "absent owner" property services for cleaning and offer a full range of maintenance services.
We're on the beach when you can't be.
Meet Our Crew
Here at Diamond M our crew is family.  We take pride in what we do and treat every property as it is our own no matter the task at hand.

Johnnie and Miranda
Mr. and Mrs. Diamond M!
Johnnie's background is in Information Technology having served in the Navy and working federal IT contracts thereafter.  He has lived in many locations and was born in Pensacola at the Naval Air Station.  He moved back to the area in 2011.  He focuses on process improvement, contracts with our vendors and directing our maintenance department.
Johnnie's hobbies include singing, playing keyboard, fishing and video games in his very limited free time.
Miranda's background is in process improvement, customer service, collections and disaster assistance.  Her career was spent with the Federal Emergency Management Agency (FEMA) for 13 years prior to relocating to the beautiful beaches of Alabama with Johnnie.  She focuses on the day to day operations of Diamond M.  She is also a licensed Realtor®.  Be sure to visit her website if you are interested in purchasing real estate in Alabama.  If you are interested in selling your Alabama property, send her an email and she'll be more than happy to assist you!
Miranda's hobbies include photography, reading, fishing and soccer in her very limited free time.
---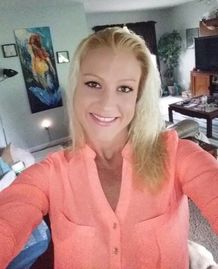 Sara
The Voice of Diamond M!
Sara's official title is General Manager; however she is really Miranda's right arm and our "Jill of all Trades".  She is the go to person for all our housekeeping staff and clients.  She keeps us organized, the warehouse stocked, clean and ensures we have what we need to get the job done every time.
Sara loves the beach and spends as much time as possible at the beach.  She loves spending time with her children and grandson.
Sara's hobbies include painting, walking the beach, the salt water, fishing, decorating, shopping for unique finds, making memories, living life to the fullest, spending time with her children and grandson.
---
DJ
The "Mr. Fix It" of Diamond M!
DJ's official title is Maintenance Supervisor; however, he is Johnnie's right arm and our "Jack of all Trades".  He is our go to person for all our maintenance staff.  He keeps things in the warehouse organized, maintenance crews stocked with supplies, fixes any small engine needing repair.
DJ loves his family more than life itself.  He's always smiles, laughs and humor.
DJ's hobbies include refurbishing thrift store finds, music, spending time with his family and just enjoying life!